Articles and blog
Skiing
---
Ski area at Madesimo / Valchiavenna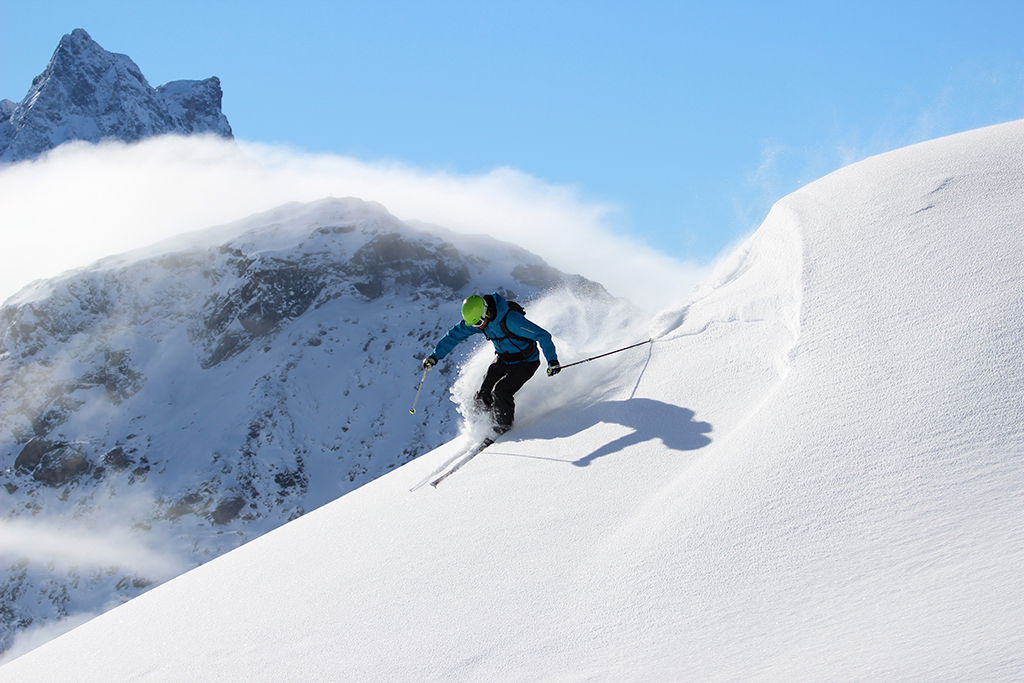 Italy is home to arguably the world's greatest collection of historical, art, architecture and cultural treasures. It almost seems unfair to add the heady blend of food, wine, natural beauty and weather to the mix - creating surely one of the best places to visit in europe.
The spectacular alps in northern Italy are stunningly beautiful in their own rite but double as the playground for some of the best skiing to be had anywhere in the world. The Valchiavenna ski area found close to Madesimo is one of the jewels in the crown of the italian alps and is less than two hours from Casa Cima.
The unique topography of the Valchiavenna coupled with its snowmaking machinery means the skiing starts earlier (November) and lasts longer throughout the season. More than 60km of downhill slopes and 25km of trails for cross-country skiing are available and due to the magnitude of area at your disposal you won't feel the crowds that affect many of europe's ski resorts. If the daylight hours are not enough to get your fill of the piste night skiing is possible on the Pianello/Montalto slope using the Larici gondola.
From the high-level competition routes of the Montalto slope to family friendly / learner areas, you'll find the Valchiavenna has it all. From the tracks high in the mountains you can ski through woods and trails to the town of Madesimo where restaurants, bars and cafes are abundant.
For families with young children, the 'Baby Park' is the ideal place to learn to ski or just have fun in the snow. Divided into two areas, the park caters for children on skis and those on bobs, sledges or tubes. Ski instructors are available - and helmets are mandatory so don't forget to take them with you. The 'Baby Park' at Larici is open from 0930 to 1600 on Saturdays and Sundays throughout the season. 14 lifts operate throughout the Valchiavenna, from 0830 to 1630 (starting at 0900 during weekdays).
Little wonder that writer Dino Buzzati described the area with the words:
"the fantastic scenery...the charm of the intimate atmosphere... a cool thousand metres of difference in altitude, three and a half kilometres of slope... you will feel yourself opening up before this overwhelming wonder... it is the best slope in the Alps"
To get to the Valchiavenna ski area From Casa Cima head north east on the SS340 road to Chiavenna and then Madesimo. For more information including weather updates, check out the ski Valchiavenna website.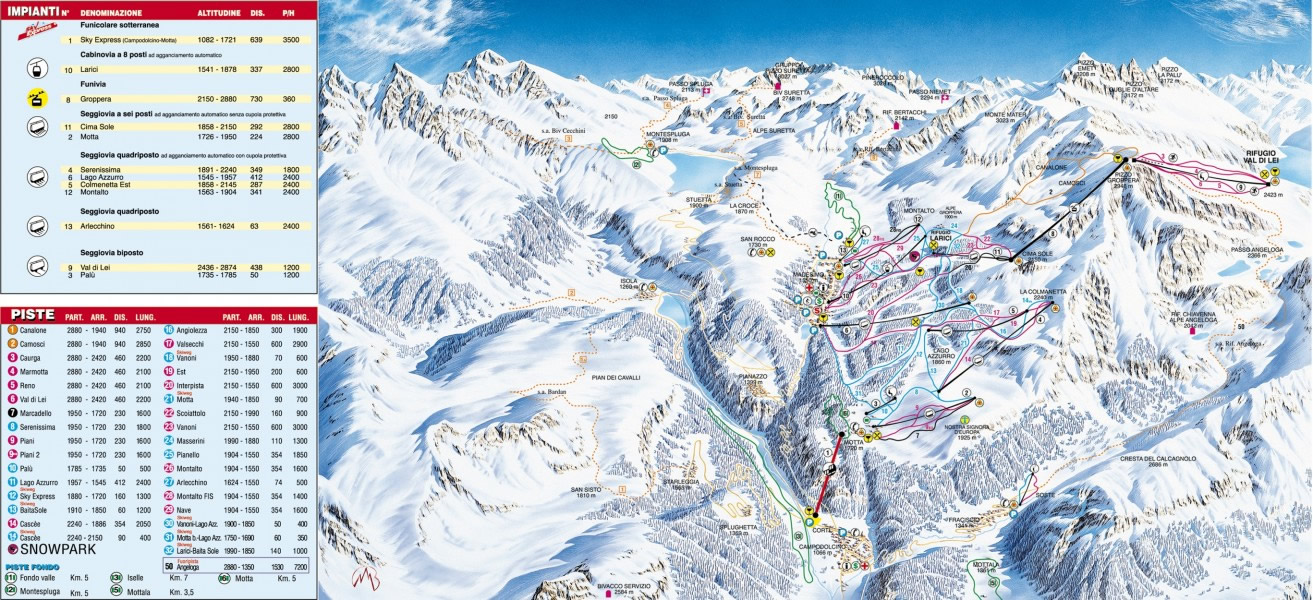 Top image courtesy of igluski.com