Families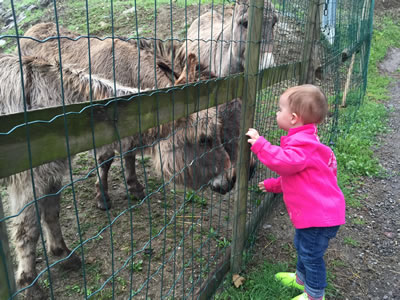 This Como area Italian rustic holiday villa is designed as a Como and Lugano family holiday experience. As part of offering an ideal space for families, the area nearby Cima has a number of activities for kids to make your Italian family holiday special and memorable:
Animals for kids
Surrounding the villa are a number of animal attractions providing a lot of fun for the kids.
Along the driveway to the property you will pass donkeys and horses. Adjacent to the Casa Cima are goats which graze on the nearby mountain area grassland.
There are no animals on the Casa Cima property but you do get an agritourismo feel, without actually living on farmland.
Splash and Spa Tamaro Switzerland
Splash and Spa is a complete aquatic experience on 10,000 sqm of land dedicated to relaxation and well being. The site features a wave pool, children's area, pool bar, outdoor pool, terraces, and garden area. The site in Tamaro offers something for young children, couples and families. Splash and Spa is 30-minute drive from Casa Cima at Rivera, a small village near Bellinzona.
Jungle Raider Park
Jungle Raider Park is an amusement and adventure park built in the trees, located near Milan. It is open from April until November annually and includes 6 paths – Air, Breeze, Wind, Tornado, Hurricane and Typhoon which are graded by level of difficulty.
Fly Emotion
Fly Emotion allows you to fly through the mountain valley with a special harness where you are fixed to a cart that runs through an iron rope. This experience is located in Orobie National Park on the northeastern side of Lake Como.
Portio Letizia
Guests staying at the property are also able to enjoy the wide choice of facilities and activities at the family-friendly Porto Letizia holiday complex which is situated on the sunny Porlezza lakefront and which is just a few minute's drive away!
The complex offers parking with the main modern Palazzo providing a visitor information desk, laundry facilities, a hair salon and a computer shop.
A sunny lake-front outdoor swimming pool, tennis courts and mini golf with children's play area are perfect for daytime fun and the beautiful parkland is ideal for dog walking, cycling and jogging, with lovely areas to enjoy lunchtime picnics under the shade of trees. A sandy beach is also a fabulous feature of the complex and makes a great place to sunbathe, with Lake Lugano providing the most stunning of backdrops.